Comic Showcase
San Fransisco
Case Studies
comic showcase//01
Problem
Event organizers sought out the digital media prowess of Chameleon to drive Fan-atics to the Comic Showcase in San Fransisco.
Determining the audience within this diverse metropolis area required out-of-the-box concepts and quantifiable tactics.

comic showcase
//02
Solution
Chameleon Digital Media made a conscious choice to go above expectations when building this passion focused audience.
By employing mobile location targeting and detailed audience insights, Chameleon Digital Media was able to cross-compile data and apply a blended campaign delivery across Banner Ads and Connected TV deliveries.
comic showcase
//03
Results
Consequently, the campaign strategy and distinguished audience provided the Event Organizers with a 4% lift in overall traffic.

Who we are
Chameleon Digital Media is a location-based data company that utilizes mobile footprints to understand consumer behavior.
Customized, real-life, movement data allows our customers to capture business insights and better target specific audiences.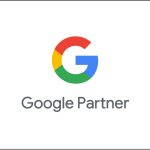 Office:
(416) 644-8597
Toll Free:
866-283-1522