Luxury Labels//01
Problem
An established, high-end jeweler approached Chameleon Digital Media to provide effective reach to consumers, while compelling in-store visits during the
advertised event.

Luxury Labels
//02
Solution
Using precision polygon technologies Chameleon created a custom audience of shoppers seen at various luxury retailers, high-end restaurants, and luxury auto dealerships throughout NYC. Chameleon then proceeded to engage this audience, and measure the foot traffic from the NYC store on the day of the event.
Luxury Labels
//03
Results
The custom audience activation drove over 3,500 visitors to the NYC brand location, 2,500 of which attended specifically for the Jewelry event.

Who we are
Chameleon Digital Media is a location-based data company that utilizes mobile footprints to understand consumer behavior.
Customized, real-life, movement data allows our customers to capture business insights and better target specific audiences.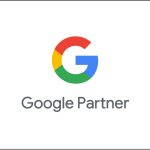 Office:
(416) 644-8597
Toll Free:
866-283-1522